---

---
Improve your Karma


Help the Dharma

An Encyclopedia of Occultism
Lewis Spence

440 pages, Carol Publishing Group 1996
$16.95


Ever since the first edition appeared in England in 1920, An Encyclopedia of Occultism has held its place of unchallenged distinction. In the ensuring 70 plus years, it has remained the supreme arbiter in all matters of dispute concerning the Occult. The volume contains twenty-five hundred entries and articles summarizing the entire literature on the subject. The most famous names in this field - Paracelsus, Cagliostro, Agrippa, Apollonius of Tyana, the Comte de Saint Germain__all apprear here. The book is a veritable journey into the unknown. Lewis Spence was one of the world's foremost students of Occult Sciences and is known to thousands of readers everwhere as the author of The History of Atlantis and Myths of Mexico and Peru. He called the encyclopedia " a conspectus of the Occult Sciences as a Whole."

Back to form
---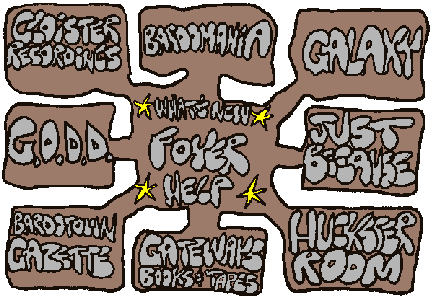 &copy Copyright 1998 Slimeworld -- All rights reserved --
---
---
---