---

---
Improve your Karma


Help the Dharma

The Tree of Ecstasy - An Advance Manual of Sexual Magic
Dolores Ashcroft-Nowicki

256 pages, Weiser 1999 First Publication
12.95


Sex is a creative energy and a vital part of all life, yet it has traditionally been a taboo subject in which ignorance is believed to be a the path to virtue. In magical teaching, however, sex occupies and honored place, although even here its use and existence are often misunderstood, even forgotten. In this book, a practicing ritual magician presents the history of sexual magic, from its sacred beginnings in ancient times to its current usage by modern occultists. Discover why sex and religion are inextricable linked, when women lost their power in the world and how they can regain it. And how sexual energies can be used for self-healing. Also provided are eleven sexual magic rituals based on the spheres of the Qabalistic Tree of Life. These rituals will help you to use the sexual experience in a balance, harmonious, and reverent way. Each is an act of worship symbolizing the spiraling ascent toward.the perfect union of male and female. The Tree of Ecstasy is a responsible working manual for anyone who wants to explore the practice of sexual magic for themselves and those they love. Dolores Ashcroft-Nowicki is a third-generation psychic who has worked with magic since childhood. She studied under the late W.E. Butler and with him was a founding member of the Servants of the Light School of Occult Science, of which she was Director of Studies. She travels the world lecturing on all aspects of the occult and is the author of many successful books including The Ritual Magic Workbook and The New Book of the Dead.

Back to form
---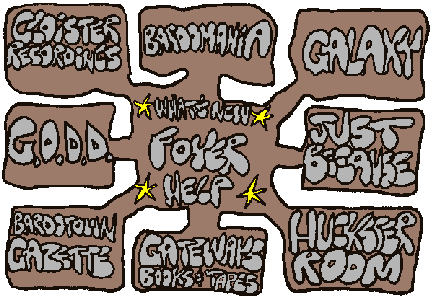 &copy Copyright 1998 Slimeworld -- All rights reserved --
---
---
---