---

---
Improve your Karma


Help the Dharma

THE PATHWORKINGS OF ALEISTER CROWLEY -The Treasure House of Images
by ALEISTER CROWLEY and J. F. C. FULLER with contributions by David Cherubim, Long Milo DuQuette, Christopher S. Hyatt, Ph.D., Nancy Wasserman

160 pages, published in 1997 by New Falcon Press


This beautiful collection of meditations on the astrological signs and paths of the Tree of Life was highly regarded by Aleister Crowley. Captain, later Major General, J. F. C. Fuller was its author. A student of Crowley's for many years, he was the author of The Star in the West and one of the principle editors of The Equinox. Fuller was also an important twentieth century military theorist and a prolific writer on strategy. Previously, the book has been primarily perceived as an inspirational text. This edition treats The Treasure House of Images as a unique instruction on magickal technique. The reader is assisted in understanding it as a powerful method of self-transformation. David Cherubim of the Thelemic Order of the Golden Dawn has edited the volume and written the Preface, explaining the historical and magickal influences on its creation, and the rich symbolism it encompasses. Also included is an extract from Sex Magic, Tantra and Tarot: The Way of the Secret Lover by Christopher S. Hyatt, Ph.D. and Lon Milo Duquette. This selection explores the rich Qabalistic tradition that has impacted the content of The Treasure House of Images. Finally, Nancy Wasserman's Afterword offers a series of practical introductory techniques and guidelines for Patheworking and Astral travel. New Falcon Publications. 1997.

Back to form
---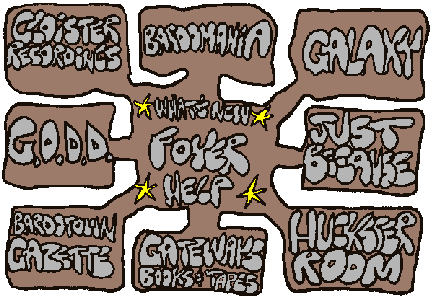 &copy Copyright 1998 Slimeworld -- All rights reserved --
---
---
---