---

---
Improve your Karma


Help the Dharma

THE MAGICK OF THELEMA - A handbook of the Rituals of Aleister Crowley
DON MILO DUQUETTE

70 pages, first publishing 1993, SamuelWeiser, inc.


Magick has been called the "Yoga of the West," and never before has interest in the subject been greater. Today one cannot embark upon even the most superficial study of the subject without encountering the works and personality of Aleister Crowley. His impact upon Western spiritual tradition is incalculable, yet beginning students frequently find it difficult, if not impossible, to grasp the post-graduate level of Crowley's writing. Now Crowley scholar Lon Milo DuQuette shares the insights of over twenty years of research and practice in what can be described as a "Crowley primer". Using simple, straightforward language (uncharacteristic in books of this nature), Du Quette traces the evolution of modern Ceremonial Magick and painlessly discusses the foundations and intricacies of Crowley's thought. He then challenges the reader to put this knowledge into practic by offering initiated commentaries upon Crowley's most popular and celebrated rituals. The Magick of Thelema is without question the most unintimidating, amusing and user-friendly guide to the works of Aleister Crowley ever written. It is truly A Handbook of the Rituals of Aleister Crowley and as such is an indispensable addition to every magickal library. The author, Lon Milo DuQuette has been a national administrative officer of Ordo Templi Orientis since 1975. He has had access to the published and unpublished literary treasures of the Order's archives and associated private collections. As Lodge Master of one of the largest local O.T.O bodies in the world, he is considered one of the finest Thelemic ritualists of the day.

Back to form
---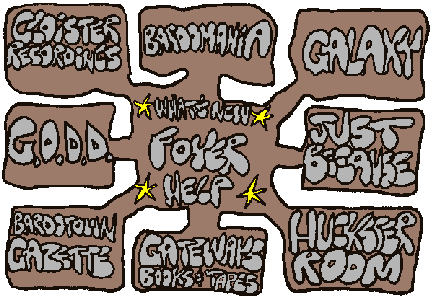 &copy Copyright 1998 Slimeworld -- All rights reserved --
---
---
---