---

---
Improve your Karma


Help the Dharma

THE HEART OF THE MASTER
by ALEISTER CROWLEY

126 pages, black and white illustration Published by New Falcon Publications.


THE HEART OF THE MASTER is a visionary text written in 1925 at Sidi Bou Said, Tunisia, the site of ancient Carthage. It heralds the arising of the Beast 666 as the Prophet of a New Aeon Governed by Horus, the God of Force and Fire. Written and first published under the pseudonym Khaled Khan, the work establishes the ancient theology of the initiatory philosophy of Thelema by delineating the spiritual forerunners of the New Aeon who-like the Master Therion-were sent out by the Great White Brotherhood at historical intervals to guide humanity's spiritual evolution. This edition features full-page portraits of these spiritual antecedents. The work also includes a visionary and poetic summary of the elements of the Holy Qabalah, accompanied by illustrations of the Tree of Life and the Major Arcana of the Tarot as a guide to meditation. Two other essays are included as prefatory matter to The Heart of the Master. Both essays were written in the same period for the same purpose-the promulgation of the Law of Thelema through out the world. Includes 36 full-page illustrations, variant readings and a new editor's introduction that places the book in its historical context.

Back to form
---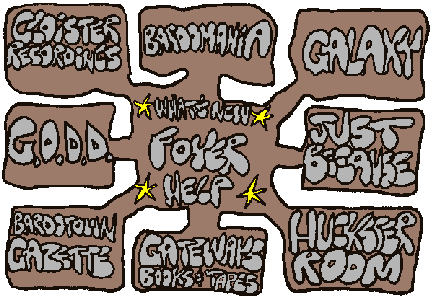 &copy Copyright 1998 Slimeworld -- All rights reserved --
---
---
---