---

---
Improve your Karma


Help the Dharma

THE GRIMOIRE OF ARMADEL - Translated and edited from the ancient manuscript in the Library of the Arsenal, Paris
translation by S. L. MacGregor Mathers Comte de Glanstrae, Introduction by William Keith

Hardbound w/dust jacket, Printed in 1998, published by Samuel Weiser.


The Grimoire of Armadel is a do-it-yourself text book of Ceremonial magick. It has been translated from an ancient manuscript kept at the Bibliotheque d'Arsenal in Paris, and is similar to the famous Key of Solomon and Cornelius Agrippa's Occult Philosophy. The Armadel appears to have been circulated only in manuscript form. One of the most interesting features of this, its first printed edition, is the translation and notes by S. L MacGregor Mathers: magician, key member of the Order of the Golden Dawn and tutor to Aleister Crowley. Written in the 17th century, the Grimoire contains detailed descriptions of the natures and offices of the various evil spirits. The sigils-seals supposedly giving power over demons-appropriate to the spirits are reproduced together with their practical uses, according to the particular aspect of the astral world which the reader wants to investigate. The many spells covered are accompanied by diagrams and conjuring tables following the method used in the original French. Samuel Liddell MacGregor Mathers (1854-1918) was a prominent scholar and leader of the occult movement in Britain at the turn of the century. A life-long fascination with mysticism and Celtic symbology led Mathers to hold high office in the Societas Rosicrucian Society of England), where he met Dr. William Wynn-Westcott and Dr. William Woodman with whom he founded the Hermetic Order of the Golden Dawn. While he studied on behalf of the G. D., he became a tutor to Aleister Crowley. After two years, Crowley was expelled from the order, due to the efforts of W. B. Yeats, a prominent G. D. member. Eventually, Mathers himself was forced to leave.

Back to form
---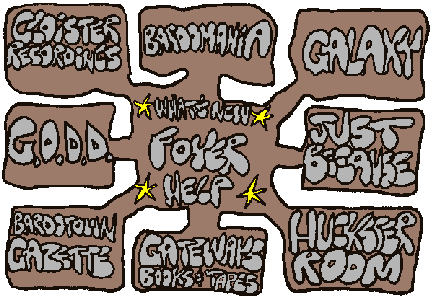 &copy Copyright 1998 Slimeworld -- All rights reserved --
---
---
---