8:00a.m.-9:00a.m. -- "A Shared Adventure in GODD"
You will get all you need to participate in this on line Adventure but you must have a PC computer. -- Claude Needham & Maureen Nelly
9:00a.m.-10:00a.m. -- "The Making of the American Book of the Dead"

Death is the great adventure. There is no escape from death, and there is no alternative to preparation for anyone wishing a conscious death to culminate a conscious life. E.J. Gold has written, "Man's real use is death. Death is the function of life and therefore death is not removable from life." He adds that this is misunderstood and will be misunderstood for generations to come by many who are exposed to the idea. -- Janna Hart

10:00a.m.-11:00a.m. -- "EuroChat"

Chatting Around the World" Je suis, Tu es, Il est, Nous sommes, Vous etes, Ils sont -- David Franco

11:00a.m.-End -- Closing Remarks
To sign up for the On-Line Bardo Workshop and to register for the Auction e-mail canteen@oro.net, or call 530-272-0180, or fax 530-272-0184 A $25.00 donation to the Institute is suggested for the entire workshop.  visa, mastercard, american express and checks are all accepted. It is always greatly appreciated when donations reach the Institute before events takes place.

Thanks again, see you on the 14th!



---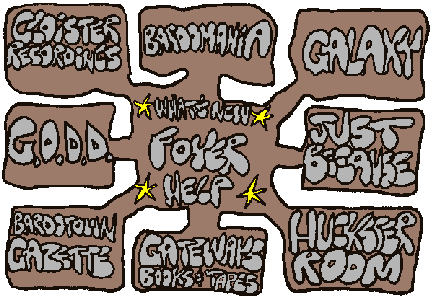 &copy Copyright 1998 Slimeworld -- All rights reserved --
---